Reveal™ by Vijilent
Social media & other public data can reveal hidden biases. Vijilent's technology quickly & cost-effectively uncovers insights that can better inform your legal decisions.
What is Reveal™ ?
An online tool to collect, organize, and search keywords to reveal insights about individuals, including their social media presences. Our powerful artificial intelligence technology gathers data to create real-time Data-Portraits® from publicly available data.
"Reveal by Vijilent has made it fast and easy to uncover insights into jurors for my clients. Time is of the upmost importance to me, and the webapp format allows me to get the data when I need it without waiting hours or days for results." - Tucker Willsie, JuryMapping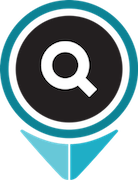 Reveal™
A Reveal™ Data-Portrait® can include:
Voter registration,campaign contributions and other public records
Social media links including Facebook, LinkedIn, Twitter and more
Demographics including address, phone, gender, age
Occupation, place of employment and education
Keyword searches of posts and tweets
Pictures from social media profiles
Archived social media links
Zipcode psychographics
Emotional Intelligence
Sentiment analysis
Interests
What data inputs are needed for Reveal™?
At least first/last name, city, & state - or - an email address
Vijilent's Reveal™ is useful for:
Investigations
Jury Selection – informed voir dire
E-discovery Support – search social media for key words
Family Law – revelations into family dynamics
Witness Preparation – get insights before court
Finding Lost Friends & Family – reconnect with classmates and relatives
Client Insights – personalize correspondence with clients
Customize Marketing to Individual – personalize correspondence
Ready to get a competitive edge?
Opt-out
If you choose to block all sharing of your Vijilent data, please enter your request here.
Let's talk!
Enter your message and we'll get in touch with you soon!