Sentiment analysis on social network data
A few months ago, three hedge funds used artificial intelligence technology to predict the outcome of the UK vote on Brexit. And benefited greatly from it. The technologies and polling helped generate profits and minimized losses for the firms.
These hedge funds hired data scientist, programmers and engineers to get a competitive advantage and expand their use of technology. As a result, they gained 1 per cent on their several billion macro fund. On the other hand, hedge funds globally lost an average 1.6 percent after UK surprised the world by choosing to leave the EU.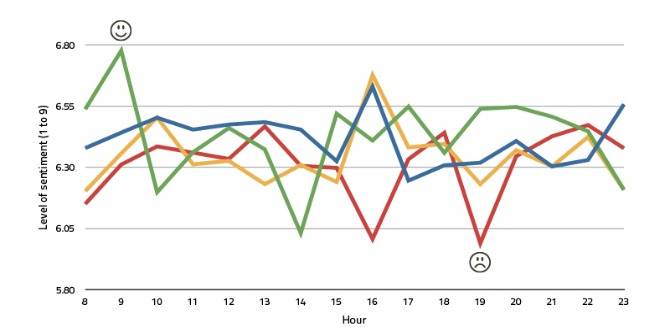 Find out more here:
Machine Learning to boost Business Intelligence
Artificial intelligence uses algorithms to make predictions based on statistical probabilities. It is growing in popularity not only among hedge funds. All companies, big and small, can take advantage of machine learning, sentiment analysis and natural language processing. Managers across industries are looking to apply new tools to gain an advantage over rivals.
"Machine learning is the new wave of investing for the next 20 years and the smart players are focusing on it", said Gustavo Dolfino, CEO of recruitment firm WhiteRock Group.
A data science partner for people analytics
At Vijilent, we know that investing in sentiment analysis of social network data pays off. We're helping companies to create custom algorithms using sentiment analysis, natural language processing and machine learning.
We help companies to:
Improve the identification verification process
Identify and target the best prospects
Build stronger relationships with customers
Prevent fraudulent activity on e-commerce platforms