Dr. Rosanna Garcia Selected As a "Top-Idea Maven" by The Woman's Advantage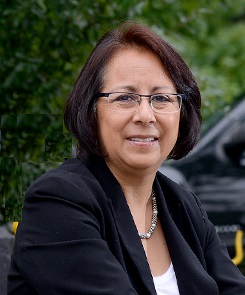 "Make your journey the reward" is today's advice provided by Dr. Rosanna Garcia, CEO of Vijilent. Dr. Garcia is also the co-founder of the Advancement of Women Entrepreneurs at NC State University. The 2017 Woman's Advantage Shared Wisdom Calendar selected Rosanna's advice from over 5,000 submissions. The calendar provides advice for women business owners from influential women leaders across the US and around the world.
"Rosanna's quote was selected because it was powerful yet easy to understand. Her idea is relevant to almost every woman in business today." says Mary Cantando, Growth Expert of The Woman's Advantage. Dr. Garcia says, "Every day I learn something in running my own high-tech company. Some days are extremely rewarding others more challenging. Yet, starting Vijilent has one of the best journeys I could have ever taken".
About Vijilent:
Vijilent is a data science company that provides insights into individuals while using social media analytics. Vijilent uses machine learning and natural language processing techniques to determine if an individual meets a set of criteria. As a result, the company helps law firms reveal information about a specific person in minutes or hours, something that normally could take days.
About The Woman's Advantage:
The Woman's Advantage Calendar provides daily advice on key business issues including organization, promotion, sales, and human resources. Furthermore, The Woman's Advantage Forum enable women with small businesses to grow them into multimillion-dollar concerns.