Data-Portrait® by Vijilent
People Insights made easy - Thousands of data points used to paint a portrait of an individual
What is a Data-Portrait®?
It's a summary of the data representing an individual, including their social media presence. Our powerful artificial intelligence tools gather data from thousands of sources and reveals a portrait from the publicly available data at that time.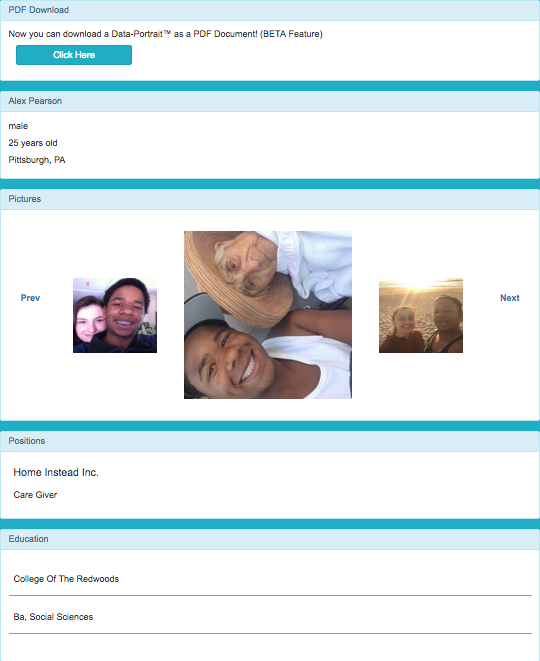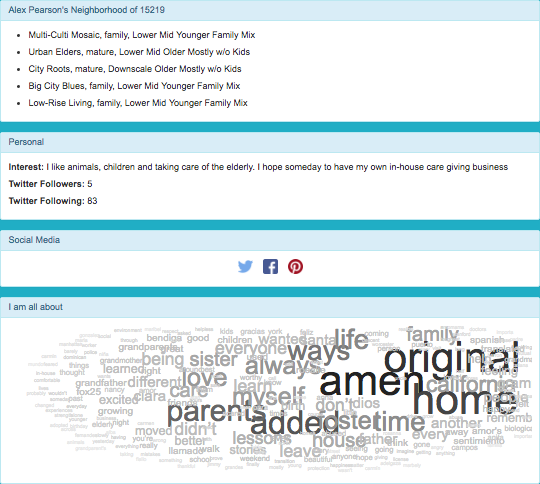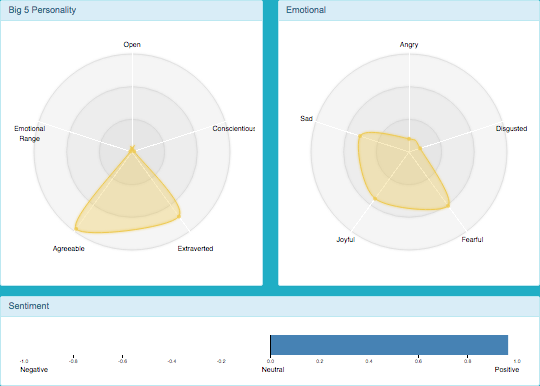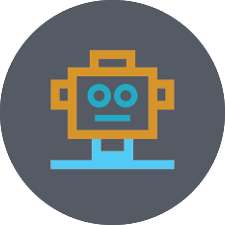 Machine Learning
A Data-Portrait® includes (when available):
Demographics including address, phone, gender, age
Occupation, place of employment and education
Social media links including Facebook, LinkedIn, Twitter and more
Zipcode psychographics
Sentiment analysis on social media postings – as revealed by IBM Watson
Emotional Intelligence including Big 5 Personality assessment by Watson
Pictures from social media profiles
Interests
Known associates
Word cloud of words used in social media
What is needed to get a Data-Portrait®?
Provide us with an email address (best) for a simple search or first/last name, city, state – a middle name/initial is really helpful for an advanced search.
Use our demo to get 5 free searches
Vijilent's Data-Portrait® is useful for:
Background Checks – add social media insights to public records
Jury Selection – informed voir dire
E-discovery Support – search social media for key words
Immigration Vetting – identify friends, interests and affiliations
Family Law – revelations into family dynamics
Witness Preparation – get insights before court
Finding Lost Friends & Family – reconnect with classmates and relatives
Client Insights – personalize correspondence with clients
Safely meeting new people – whether for business or personal reasons
On-demand Meetings
Customize Marketing to Individual – personalize correspondence
A Vijilent Data-Portrait® is not meant to be used for employment, housing, insurance, credit applications, or for any other purpose covered under the FCRA.
Ready to get a competitive edge?
Get a competitive advantage by using Vijilent's intelligent people search to find insights fast.
Our team of data scientists are ready to help you.

Request a trial account today or try our free demo.
Opt-out
If you choose to block all sharing of your Vijilent data, please enter your request here.